If you're wondering how to wash clothes by hand with bar soap, you've come to the right place. Whether you're on a trip, without access to a washing machine, or simply prefer the hands-on approach, this method is both economical and effective. This guide will walk you through the process, step by step, to ensure you get your clothes clean and fresh without any hassle.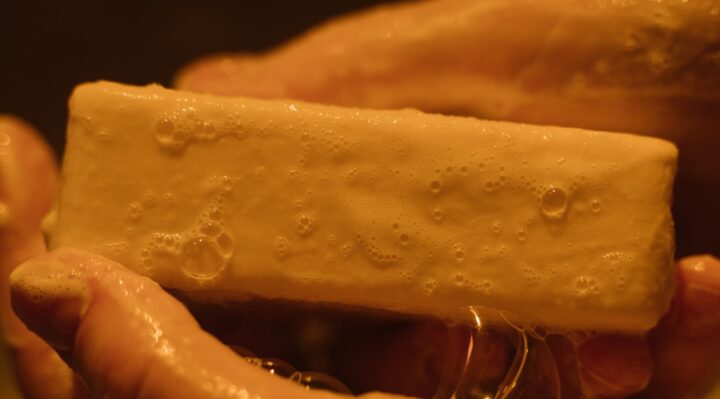 How to Wash Clothes by Hand with Bar Soap: Preparing the Clothes
Before you learn how to wash clothes by hand with bar soap, it's important to prepare the clothes properly. Follow these steps:
Separate the clothes into different piles based on color to prevent color bleeding.
Check the care labels to make sure the items are suitable for hand washing.
Pre-treat any stains with a small amount of bar soap by rubbing it directly onto the stain.
Getting Started with Washing
Once the clothes are prepared, you can start the process of how to wash clothes by hand with bar soap. Here's what to do:
Fill a bucket or sink with water at the appropriate temperature. Lukewarm water is usually best for most fabrics.
Add a bar soap to the water and swish it around until it's dissolved.
Place the clothes in the soapy water, submerging them completely.
Use your hands to gently agitate the clothes, mimicking the action of a washing machine.
Scrub the garments gently with the bar soap, focusing on heavily soiled areas.
Rinse the clothes in clean water to remove soap residue.
Wring out excess water carefully, without twisting the fabric too much.
Hang the clothes to dry, or lay them flat on a clean towel.
For more articles on how to wash, click here: How to Wash: Your Comprehensive Guide to Clothing and Fashion Care
Tips and Precautions
When learning how to wash clothes by hand with bar soap, it's vital to take some precautions:
Always test a small hidden area of the garment first with the soap to ensure it doesn't damage or discolor the fabric.
Do not use too much force while scrubbing, as it may harm the fabric.
Consider using a soft-bristled brush for scrubbing very dirty areas.
Now that you know how to wash clothes by hand with bar soap, you can feel confident tackling this task whenever needed. It's a valuable skill that can save you time and money, and it's especially handy in situations where a washing machine is not available. Happy washing!